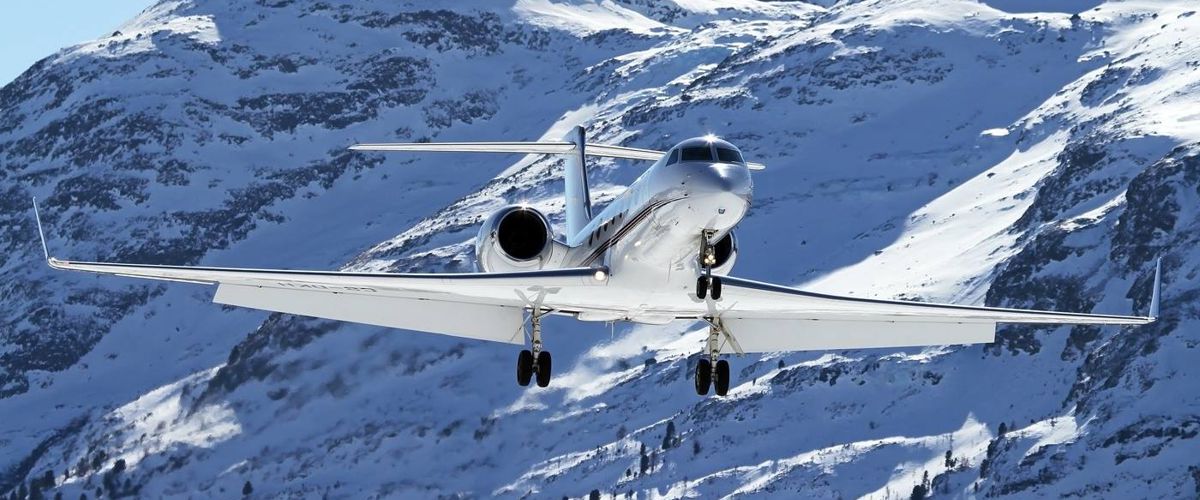 Mission Statement
The mission of TravelAire Aeromedical Services is to offer quality medical fixed wing air transport service within our local and regional service area as well as nationally throughout the continental United States. The types of aircraft utilized for these missions include: King Air C90, King Air 200s, and Lear Jets - 35 & 55.
Mission Statement
It is the mission of TravelAire Service Inc. to reflect the vision of providing safe quality medical air patient transports.Service includes regional, national and international flights to Canada and Mexico. TravelAire will provide continuous, uninterrupted service and maintains a perfect safety record utilizing Learjet and Prop Jet aircraft.
TravelAire Service Inc. is a privately owned and operated air ambulance service. Our clients will be provided with a qualified flight team consisting of Registered Nurses and Paramedics who are trained in flight physiology and Advanced Cardiac Life Support.
The flight team provides expert care to a diverse patient population including cardiac, medical, surgical, transplantation, and psychiatric. Specific equipment and advanced procedures include non invasive and invasive line monitoring, defibrillation, cardioversion, external pacing, endotracheal intubation using sedation and paralytics. IV infusion pumps and ventilators.
Scope of Care
The Scope of Care shall range from Basic Life Support to Critical Care for Adult patients 16 years of age and older suffering primarily from: Cardiac, Neurological injuries and diseases, Mental Health diseases and or other General Medical Conditions. The weight ranges for our Adult patients have the following limits: a lower limit of 90 pounds and an upper limit of 420 pounds. TravelAire Aeromedical Services serves only one patient per transport. In general, TravelAire Aeromedical Services does not transport the following types of patients: Patients with quarantinable diseases, patients with temperature greater than 104 degrees, .Pediatric patients under the age of 16, Neonates, O/B patients, Hazmat patients, or patients with Burns as their primary diagnosis. In addition, any patients with the following invasive lines or life support assist devices are not transported by TravelAire Aeromedical services: Transvenous Pacemakers or Transvenous Pacemaker wires, Patients needing a Pericardiocentesis, Patients with an open Thoracotomy, Intra-aortic Balloon Pumps, Ventricular Assist Devices, Intracranial Pressure lines or drains, Pulmonary Artery lines. Any patient who requires Central Line Insertion will be completed by the referring hospital prior to flight. Any Trauma patient must be treated and stabilized for a minimum of 48-72 hours prior to flight in the referring facility. It is not the practice to provide any scene transports or to provide any immediate transport of acute multiple trauma type of patients. TravelAire Aeromedical Services personnel and aircraft will not respond in a "freelance" manner to disasters or other emergencies.
All calls will be accepted without discrimination due to race, creed, sex, color, age, religion, national origin, ancestry or handicap.
Clients will be provided quality, expedient, cost effective, medical air transport services by Registered Nurses, Paramedics, and Registered Respiratory Therapists. All Flight Crew Members (FCM's) are trained in Flight Physiology, Advanced Cardiac Life Support and Adult Critical Care.
The physician community will be served through the provision of aircraft, equipment and trained FCM's who specialize in the care and transport of their acute and chronically ill adult patients.
All TravelAire Aeromedical Services personnel will strive to achieve and maintain the highest levels of integrity and professionalism in their dealings with the public and each other. All personnel will be held to the highest standards and the TravelAire "Code of Conduct". This Code of Conduct shall reflect the mission statement of TravelAire Aeromedical Services and all aspects of our Compliance Program. All TravelAire personnel will deal fairly, openly and honestly with everyone, whether the business is for administrative, medical, and marketing or public relations purposes.
TravelAire Aeromedical Services personnel and aircraft will not respond in a "freelance" manner to disasters or other emergencies. If requested by a specific state or federal agency via a coordinated effort, TRAVELAIRE SERVICE INC. would respond to a disaster or emergency as requested.
Flight requests that cannot be handled by TravelAire Aeromedical Services will be referred to other appropriate CAMTS accredited programs whenever possible. If no such service is available, the options will be explained to the caller and client so that they may make an informed decision whether or not to accept the referral.
TravelAire Aeromedical Services does not "broker, subcontract or outsource" transports.